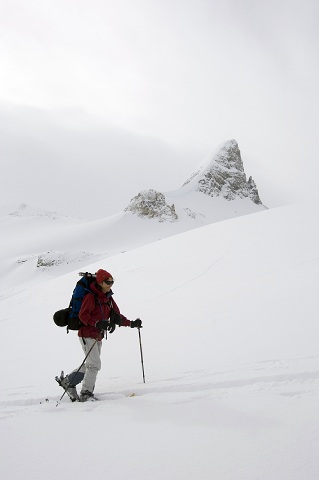 Photos: Mike Tittel MikeTittel.com
Martha's Main Website: MarthaPerantoni.com
—————————————————
She's getting restless in Colorado….
….the need for some new undertaking is beckoning just like summer's upcoming sleep is to the fall's awakening. The undertaking would, of course, have to be cocktailed with adventure, the outdoors and a great cause for travel writer, Martha Perantoni, who has already begun to organize an all-female team to traverse the High Atlas mountains of Morocco. While there, plans would be to assist the local women (Berber tribes) in supporting their families with new opportunities in the fast-paced, modern world. Please read on in her own inspiring words:
Taken from Martha's personal blog: A Woman's Place Is On Top
SUNDAY, SEPTEMBER 5, 2010
Amazigh
It's time.
Enough with the futzing and wiggling and "oh, gee, I wish this would happen."
I've had a dream of organizing an all women's international expedition to complete the High Atlas traverse in Morocco. It would be the first all-women's team to do so, particularly in a country where there are few, if any, women mountaineers. That's just to bring attention to the real reason for going there.
The Berber people are the heart and soul of Morocco. While most foreigners romance about Marrakech, Rabat, Tangier, Casablanca, and play it again, Sam, the real roots of the country live in the High Atlas Mountains' villages.
This is currently not a "PC" country in which to spend time. But the needs are real and the dynamics ready for change.
The men in these villages have deserted their families to find work in the cities so the women are left to fend for themselves and their children. According to a study by the UN Refugee Agency, Moroccan Berbers are the poorest class of people in the country. And as with any native culture, invading forces de-Berberized the people and gradually pushed them into a way of life and exploitation that continues to threaten their traditions. World Berber Congresses have been held since the late 1990s and attempt to address these concerns, Tamazight is now being taught in Berber schools, and earlier this year the first Berber television station was launched. But there is still work to be done.
The Association Marocaine was formed in 2004 to promote literacy, health care, and environmental sustainability in Marrakech – their work has expanded in Laayoune and they're just now touching the needs of the mountain people.
Micro-industries still need to be developed, schools repaired, health clinics established, and Amazigh pride reinforced.
I've always believed that if you want something done right, hire a woman. If you want to effect significant change, hire a team of women. By joining American and Moroccan women in this venture, we can reach across cultures and help rebuild a people that have been unfairly suppressed for centuries.
This blog, then, will document the development of the idea, the team, the journey, and the successes. It's also offering you the opportunity to help, from spreading the word to helping with fund-raising.
As I said, it's time.